Arviv Medical Aesthetics offers the best in dermal fillers, botox, and injectables services at our med spa office in Miami.
You work hard to stay healthy so that you look and feel your best. You eat right and keep active. Despite our best efforts, as we age, our skin loses elasticity, leaving "laugh lines" and crow's feet. No need to add frown lines: Bellafill injections allow your face to reflect the "youthful you" inside.
What is Bellafill?
BELLAFILL IS THE ONLY FDA APPROVED 5-YEAR FILLER THAT STIMULATES PATIENT'S OWN NATURAL COLLAGEN.
It's used on the cheeks, nose, lips, chin, and around the mouth for treating deep facial lines, wrinkles and sagging or wrinkled earlobes. Bellafill injections are also used to treat certain types of moderate to severe acne scars in people older than 21.
Bellafill has been proven safe through 5 years in the largest and longest prospective dermal filler study ever completed.
What Are the Benefits of Bellafill?
• Bellafill is the only FDA approved filler that provides immediate correction and lasts up to 5 years with each treatment
• It is the only FDA approved long-term solution for acne scars, providing confident and smooth skin for up to a year
• It stimulates the body's own natural collagen
• Smoother skin is visible immediately
• Treatments take only 15 to 60 minutes
• You can return to your normal activities immediately after treatment
How Does Bellafill Work?
Bellafill treatments are administered in-office by a trained professional. Bellafill has tiny, polymethyl methacrylate (PMMA) microspheres that are suspended within a base of smooth collagen gel. The collagen works to immediately improve the look of wrinkles and lines.
The PMMA microspheres provide a framework for the body's own natural collagen to develop over time, giving you natural-looking results that feel soft and smooth for up to 5 years.
How Much Does Bellafill Cost?
There are a few different factors that can affect the cost of your injections, such as the type of procedure, the size and depth of wrinkles or scars being treated, and the time and number of visits required.
Dr. Arviv's office can schedule you for a consultation where you can get more information about your specific needs.
Where Can I Get Bellafill?
When searching for Bellafill near me, Dr. Tali Arviv, MD of Arviv Medical Aesthetics is the clear choice.
She is the only provider of Bellafill Miami and is an expert injector in neuromodulators, or dermal fillers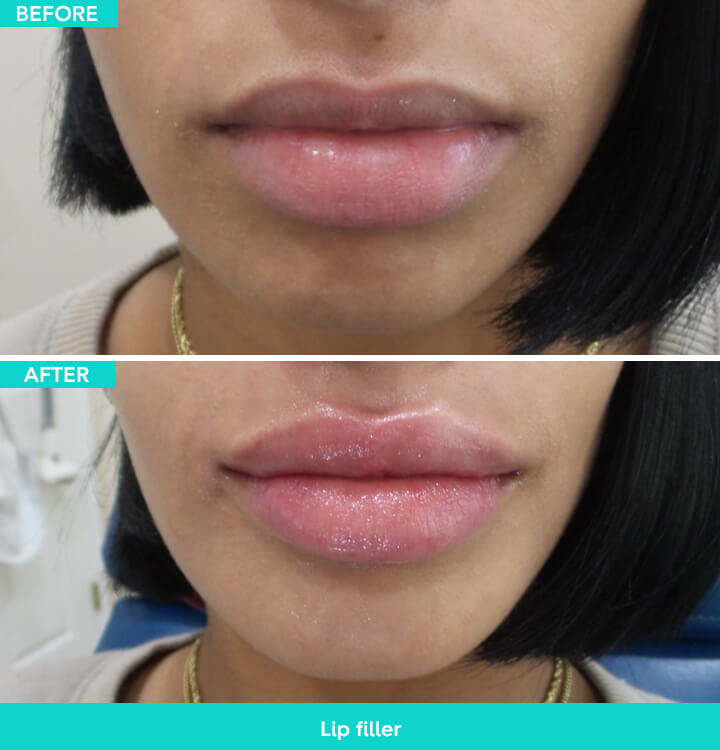 Prices are subject to change and personalized prices will be provided upon consultation.
PRE-TREATMENT INSTRUCTIONS
Notify us of any products containing aspirin or ibuprofen Coumadin, Warfarin, Lovenox, Plavix, Pletal, Ticlid, Trental and Vitamin E prior to treatment with Nerve Blockers in order to minimize any chance of bruising. You may be asked to hold off on taking these.
Sunburned skin is difficult to treat so avoid exposure to the sun.
You may take Arnica with Bromelain before and after treatment to help with bruising and inflammation. We offer it in our office.
DERMAL FILLERS POST-TREATMENT INSTRUCTIONS
Avoid excessive heat such as saunas, hot showers, the hot sun or cooking over a hot stove. This may cause the blood vessels to dilate and cause more bleeding and bruising.
Avoid strenuous exercise after the procedure. This may raise your blood pressure and pulse causing more bruising and swelling.
Avoid direct sunlight for prolonged periods of time. Wear sunblock to protect your skin. Sunlight may cause permanent discoloration after bruising.
Avoid drinking alcohol for 24 hours after treatment. Alcohol may cause the blood vessels to dilate and cause more bruising.
Avoid taking Advil, Vitamin E, Ginger, Ginko, Bilboa, Ginseng, and Garlic for 2 weeks after the procedure since this may increase the risk of bruising. You may shower and do most other regular daily activities.
You may apply makeup after the procedure.
You may apply cold compresses to the treatment sites to reduce swelling and bruising.
We recommend Arnica Montana pills or gel to prevent bruising.
Note that any bumps or marks from the extremely small needle sticks will go away within a few hours. Bruising and swelling are common. If you do develop a bruise it will resolve like any other bruise up to two weeks. There is occasionally some mild pain, swelling, itching, or redness at the site of injection similar to most other injections. Redness may last for 1-2 days, rarely longer.
 BOTOX/XEOMIN/DYSPORT (NERVE BLOCKERS) POST-TREATMENT INSTRUCTIONS
After treatment, you must remain upright for 4 hours. Keep your head as erect as possible during this time and avoid bending down/lying down.
Try to exercise your treated muscles for 1-2 hours after treatment (e.g., practice frowning, raising your eyebrows, or squinting). This helps to work the Nerve Blocker into your muscles. Although this is thought to help, it will NOT impact your treatment negatively if you forget to do this.
For six hours after treatment, do not rub the injection sites, do not exercise, do not wear a hat or a headband, and do not wash or style your hair.
Be assured that any tiny bumps or marks will go away within a few hours. If you need to apply make-up within 4 hours after your treatment, only use a GENTLE touch to avoid rubbing the treated area.
Results of your treatment may take up to 14 days to take full effect. Please wait until the 14 days has passed before assessing if you are pleased with the result.