Enjoyed by celebrities and notable figures alike, the revolutionary Hydrafacial treatment is not reserved for the rich and famous alone. The skin care specialists at Arviv Medical Aesthetics are thrilled to be able
to share this therapy with our clients.
What is a Hydrafacial?
Packed with enriching serums that hydrate, cleanse and soothe the skin, the Hydrafacial treatment is a quick and relaxing procedure that leaves your skin rejuvenated and fresh, with no irritation and recovery.
Unlike traditional resurfacing facials, Hydrafacial was designed to remove dead skin and debris through the use of water-based solutions instead of the more traditional materials such as micro-crystals.
This common form of microdermabrasion has proven to be too harsh for certain skin types and is contraindicated for those with a history of acne and particular skin sensitivities.
What Benefits Does a Hydrafacial Provide?
Due to its gentle and nourishing approach to skin cleansing, the Hydrafacial method has many benefits that treatments of the past were not able to provide.
If you have been interested in scheduling your first facial, the following attributes of this popular therapy are sure to win you over:
Made for Everyone: Unlike other facial treatments, Hydrafacial is suitable for everyone and can be
customized to address your specific skin type and its unique requirements.
Quick, Relaxing, and Immediate: Achieve amazing results in as little as 30 minutes, while taking some time to relax in between the scheduled events of the day.
Virtually No Side Effects: One of the primary selling points of the Hydrafacial is the low instance of any related side effects and the absence of a recovery period.
Long-lasting Results: As with all skin care routines, your skin will improve with further treatments, but with the Hydrafacial technique, you can enjoy a longer duration of the results.
Combinable With Other Treatments: If other facial treatments are part of your regimen, you can continue them with confidence in conjunction with the Hydrafacial method.
With so many helpful qualities, it is clear why this facial therapy has become an instant favorite
nationwide.
What You Can Expect During Your Visit
After consulting with our skin care professionals, we will begin with the gentle cleansing of your skin to remove all of the sebum and dead skin cells, and then focus on breaking down the oil and dirt that clog your pores.
With a special vacuum, we then eliminate these impurities while simultaneously filling your skin with moisturizing serums that rejuvenate and refresh.
If fine lines, signs of aging, or irritating skin issues are beginning to cause you concern, the Hydrafacial Treatment is an ideal way to bring you peace of mind. Take action and contact Arviv Medical Aesthetics
for a consultation at the Ocala, Florida, location today.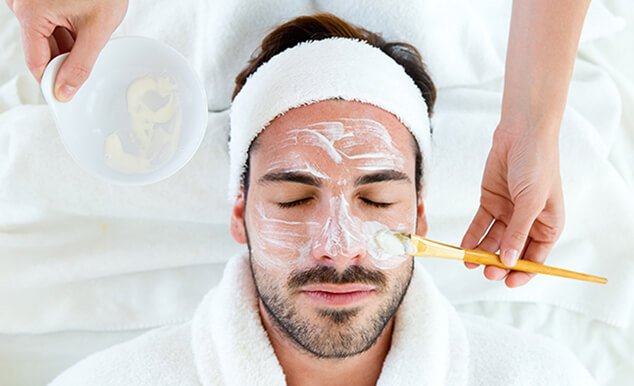 Prices are subject to change and personalized prices will be provided upon consultation.