Arviv Medical Aesthetics offers the best in dermal fillers, botox, and injectables services at our med spa office in Tampa.
If your goal is to visibly reduce fine lines, wrinkles, and other signs of aging without an invasive surgical procedure, a dermal filler like Bellafill can be right for you.
Bellafill injections work immediately to reduce signs of aging and provide long-lasting results. FDA approved and highly rated among clients, this procedure is an effective option that is gaining popularity.
What Are Bellafill Injections?
Bellafill is a dermal filler injection that can be used to treat both fine lines and acne scars. Using a combination of bovine collagen and microbeads made of polymethyl methacrylate (PMMA), Bellafill shows both immediate results and long-lasting effectiveness.
In the short term, the bovine collagen reduces the look of wrinkles and fine lines surrounding the injected area immediately after injection. Over time, this bovine collagen breaks down and is absorbed by the body.
The beads remain behind, serving as connection points for the natural collagen your body produces to attach and remain for several years.
How Does the Bellafill Procedure Work?
Several weeks prior to your procedure appointment, you will be allergy tested for bovine collagen to rule out an allergic reaction complication.
Before the procedure begins, you typically may choose to receive numbing cream on the treatment area. Your provider will mark the treatment area and inject the filler into the skin.
Results can be seen immediately. The injections contain lidocaine to numb any potential injection pain. Procedure time can be as short as 15 minutes and as long as an hour, depending on how many sites are receiving treatment.
What Can Bellafill Injections Do For You?
Bellafill was originally intended for treatment in two areas, the nasolabial folds and acne scars.
Smile lines and acne scars show immediate improvement upon injection and continue to fill out over time as your body produces new collagen to attach to the PMMA beads. Some providers offer
Bellafill injections to treat other problem areas:
• Lip filler for plumping the lips
• Slight nose correction, such as a deviation
• Reduction of undereye bags
• Facial contouring around the chin
• Filling of the cheeks
Visit Your Trusted Bellafill Tampa Provider
If you have searched "Bellafill near me" in the Tampa area, you have probably come across the trusted professionals at Arviv Medical Aesthetics.
An experienced internal medicine physician specializing in aesthetics, Dr. Tali is ready to become your Bellafill Tampa source. Contact Arviv Medical Aesthetics today to set up a consultation with a team member, ask any questions about the Bellafill injection procedure, or schedule your Bellafill appointment today.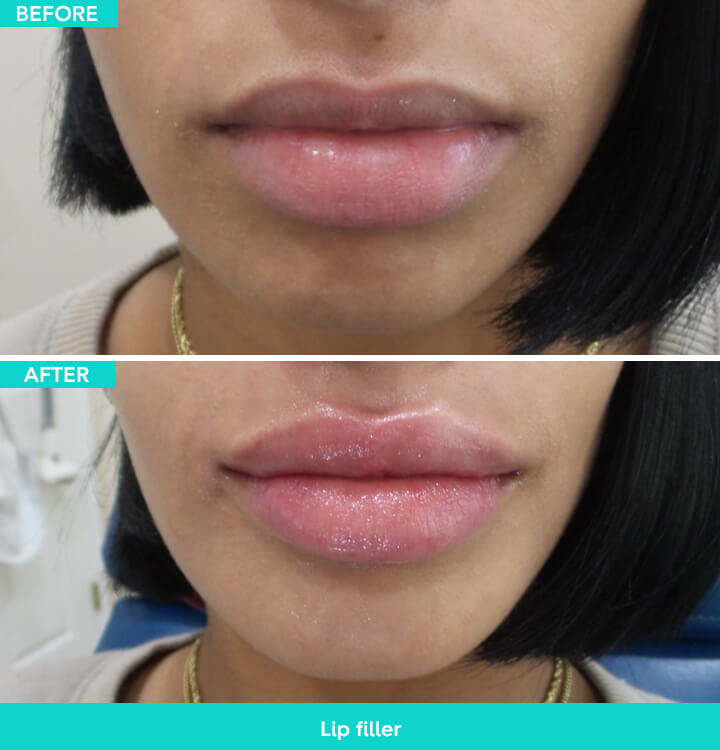 Prices are subject to change and personalized prices will be provided upon consultation.