Your skin is a canvas that you present to the world each and every day. If you are unhappy with the texture of your skin due to issues like fine lines or acne scars, it is hard to feel confident. Luckily, it is possible to improve the skin's appearance with a safe procedure called microneedling in Tampa, FL.
This technique also called collagen induction therapy, is aimed at those desiring smoother, brighter, younger-looking skin. If you are looking for microneedling near me, you will find excellent results when you visit Arviv Medical Aesthetics in Tampa. Here is some information to help you understand why you should choose microneedling to restore your skin to a more beautiful, youthful appearance.
What Is Microneedling?
Microneedling is a procedure used to treat skin issues such as fine lines, stretch marks, and scars from acne or wounds. It involves using an electric skin needling device comprised of 12 micro-needles to prick the skin, thus creating tiny injuries that encourage the skin to produce new tissue.
Benefits of Microneedling Tampa
One of the core benefits of microneedling is that it is a safe, effective way to improve the texture of your skin by restoring the production of collagen and elastin to your skin. Microneedling also helps to increase circulation. These join together to form the benefit of creating smoother, more youthful-looking skin and reduces both the size of pores and the appearance of wrinkles.
There is an additional benefit when you choose to undergo microneedling. During the treatment, tiny channels are created in the skin. These channels pave the way for better absorption of skin serums and creams to help rejuvenate the skin. These penetrating effects are an added bonus to the procedure.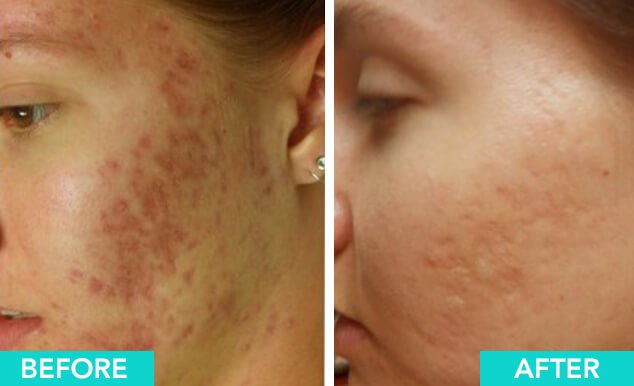 What Type of Skin Can Receive Microneedling?
Microneedling is very safe for those in good health and is appropriate for all skin types. This procedure is gentle enough to use on even the most delicate areas of the skin such as around the eyes or on the neck. In addition to the face, microneedling Tampa has shown great success on other areas of the body and the scalp.
What Does Microneedling Feel Like?
Some people describe microneedling as a tickling of the skin and at times a slight poking. Those more sensitive say it is like a coarse stone or mild sandpaper being rubbed onto your skin. Most people choose to have a topical numbing agent applied prior to the procedure. This cuts down on any discomfort you may otherwise feel.
What Are the Side Effects of Microneedling?
Since you are gently pricking the skin, there will be noticeable effects for approximately 24 – 48 hours following the procedure, including minor swelling and redness. It may be similar to having a mild sunburn that goes down quickly. Some people feel tightness or slight peeling, but not to a painful degree.
You may also immediately notice that your skin looks more radiant just after the procedure. However, as the skin repairs itself, the full effects become the most apparent weeks and months later. In fact, sometimes your skin will still be improving itself 6 months thereafter.
How Many Microneedling Treatments Are Required?
You can repeat microneedling every 2 to 4 weeks until the desired improvement has been accomplished. The number of treatments necessary varies from person to person, based on how your individual skin reacts to the procedure. Most people achieve the best results with 3 to 6 treatments spaced between 4 and 6 weeks apart. Deeper acne scars or more pronounced wrinkles may require additional treatments.
MICRONEEDLING TAMPA INSTRUCTIONS
BEFORE TREATMENT:
DO NOT USE Accutane (isotretinoin) within the last three months
NO open wounds, cuts or abrasions on the skin
NO radiation treatment to the skin within the last 3 months
NO current skin infection, condition, herpes simplex in the area to be treated
NO sun exposure 3 days prior to treatment
NO Retinol 2 days prior to treatment
AFTER MICRONEEDLING TREATMENT:
To ensure proper healing after microneedling treatment, for 2-3 days do not use AHA's (glycolic Acid), retinol, acidic or "active" ingredients. Exposure to sun should also be avoided or zinc-based sunblock should be used.
Prices are subject to change and personalized prices will be provided upon consultation.
Schedule a consultation at Arviv Medical Aesthetics today for microneedling in Tampa, FL so you can determine how many treatments may be best for your skin.