Tampa Facials Spa Treatments
Pollution, stress, lifestyle, and hormones can take a toll on your skin, making it look dull. At Arviv Medical Aesthetics, our Tampa facials include a variety of multi-step skin treatments that are customized based on your individual needs, from deep cleansing and intense hydration to resurfacing and microdermabrasion. Whether you have acne-prone skin and scarring or you want to regain the soft, fresh skin of youth, we have the ideal treatment for you.
Benefits of Regular Facials
Even if you care for your skin with a consistent daily routine, it can still benefit from the help of a professional aesthetician:
Regular treatments can boost cell regeneration and promote collagen development, which may reduce the appearance of fine lines and wrinkles.
Facial massage improves blood circulation, helping your cells get the nutrients and oxygen needed for bright, healthy skin.
Professional cleansing opens pores and removes toxins and debris. This enables the aesthetician to clean your skin more thoroughly than you can at home.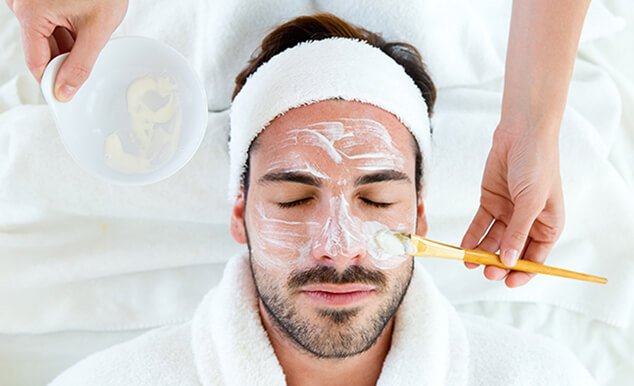 Types of Facials We Offer in Tampa
Acne Facial
Improve skin clarity with this complete acne control facial. Our specialized treatment, developed especially for acne-prone skin, cleanses pores, soothes inflammation, and improves skin clarity. Useful for both hormonal and severe breakouts, it cleans out blackheads and blocked pores using a healing serum and black and white heat extractions.
Back Treatment
Back treatment is created for the unique needs of the skin on your shoulders, neck, and back. Cleansing with specialized products helps prepare the skin for treatment. Exfoliation clears the debris from the pores and sloughs dead skin cells for a healthy glow. A facial massage and toning lotion soften and smooth skin. The hydrating moisturizer and intensive serum help heal and purify sensitive areas.
Diamond Microdermabrasion including Basic Facial
Help your skin look more youthful by reducing visible lines and wrinkles. Our treatment begins with a thorough skin analysis to determine the best course of action for your skin type and its condition. Beneficial for all skin types, it includes deep cleansing, exfoliation with a diamond-coated treatment head, massage, gentle toner, soothing mask, and hydrating moisturizer. It also helps reduce acne scarring, pigmentation and sun damage.
Dermaplane Treatment
Reveal healthy, glowing skin with our skin renewal technique. Skin looks plump and supple, restoring a youthful appearance. The results of this skin resurfacing treatment are comparable to those achieved with dermabrasion, lasers and deep chemical peels. It effectively shrinks pores and lightens or removes skin pigments, smooths surface imperfections, and reduces lines and wrinkles. However, this treatment is much less invasive with zero to minimal downtime.
Spa Deluxe
Pamper your skin with our deluxe spa treatment. The skin analysis identifies your skin type and condition, allowing us to select the products that work best for you. Cleansing and exfoliation prepare your skin for the procedure. A special machine billows warm steam over your face to soften pores and loosen any oil or debris that may clog them, making extractions and cleansing easier. A massage, custom mask, hydrating moisturizer, and sunscreen complete the treatment, leaving your skin plump, soft and radiant.
Contact Us For Tampa Facials & Spa Treatments
The team at Arviv Medical Aesthetics in Tampa utilizes the latest technology for skin analyses advanced products that can help improve the look and feel of your skin. We provide superior clinical capabilities in a luxury day spa setting. Our Tampa facials team provides excellent customer service in a safe, friendly atmosphere. Contact us today to make an appointment and to learn more about how we can help you achieve beautiful, radiant skin.
Prices are subject to change and personalized prices will be provided upon consultation.