Miami Facials Spa Treatments
Facial spa treatments are the most relaxing way to care for your skin. Whether you're prone to breakouts, you have skin conditions you'd like to improve, or you want to treat yourself, a facial will help reduce the signs of aging and keep your skin supple.
Electing to have professional esthetician care for your skin will ensure you're getting the right nutrients based on your unique skincare concerns. If you've been searching for facials in Miami, you've come to the right place. Arviv Medical Aesthetics specializes in several facial treatments all designed to leave you with radiant skin.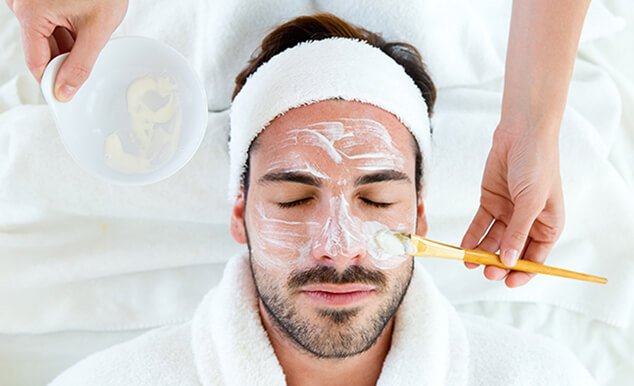 The Benefits of Regular Facials
When you regularly take the time for facial spa treatments, you're allowing your skin the opportunity to experience deep cleaning and penetrating serums designed to improve the overall health of your skin. Some of the most compelling reasons to get regular facials include:
Promotes blood circulation and that healthy flush
Prevents the signs of aging
Unclogs pores
Cleanses and detoxifies skin
Gets rid of blackheads and whiteheads
Keeps acne under control
Relaxes and uplifts your mood
With so many benefits for both body and mind, we recommend getting facials monthly as part of your overall skincare routine. The best way to fight the signs of aging, as well as any skin conditions you may have, is through prevention. By coming in regularly for facials, your esthetician can help stop skin problems before they start.
Types of Facials We Offer
There are many types of facials with each one addressing different skin needs. At Arviv Medical Aesthetics, we specialize in the following facial treatments:
Acne Facial: This facial is completely customized to manage and treat your acne. We will clean your pores, extract both blackheads and whiteheads, and apply a healing serum. Because this treatment is specifically designed to help diminish your acne, regular appointments are recommended.
Spa Deluxe: If you're looking for some relaxing "me time," this is the facial for you. The facial begins with an analysis of your skin before cleansing and exfoliating. Then we'll gently steam your face, cleanse your pores, and make any needed extractions. Next, you will lose yourself in a facial massage and mask treatment. We'll send you on your way after applying moisturizer and sunscreen.
Back Treatment: While it's not your face, your back needs some love too! The skin on your back is hard to reach and prone to clogging. During this treatment, we'll cleanse and exfoliate before giving you a calming massage. We'll finish by applying lotion, moisturizer, and intensive serum.
DermaPlane: This minimally invasive skin renewal technique will make your skin look young and healthy. No lasers or chemical peels are used; instead, we'll perform extractions to resurface the skin.
Diamond Microdermabrasion including Basic Facial: For scarring and sun damage, microdermabrasion can help restore vibrancy to your skin. We'll follow this procedure with a basic facial to ensure gorgeous, supple skin.
If you're not sure which treatment would be most beneficial to you, talk to one of our doctors. We will customize a facial to suit your needs.
Spa Treatments in Miami
Give your skin the gift of radiance and book a facial  at Arviv Medical Aesthetics today. Our compassionate team of doctors and estheticians take the time to listen to your concerns and will design a customized treatment plan specific to your skin's unique needs. Our relaxing, spa-like office make ours the best facials in Miami. Contact us today to set up an appointment or a consultation. We look forward to helping you achieve glowing skin.
Prices are subject to change and personalized prices will be provided upon consultation.