For so many of us, the visible signs of aging can leave us looking so much older than we feel. Fine lines and wrinkles, sagging skin, and a dry, dull tone and texture are just some of the numerous side effects of getting older. But with Juvederm Voluma XC, you can find the solution you've been searching for.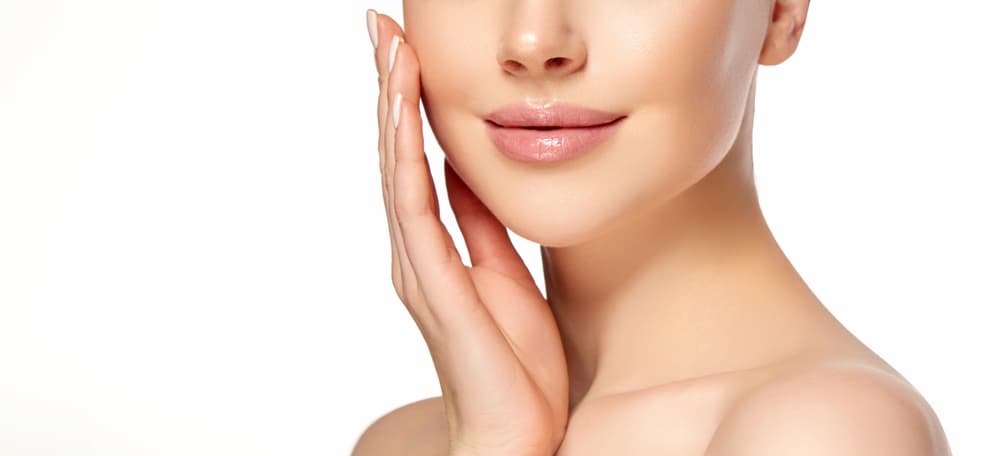 What is Juvederm Voluma XC?
Juvederm Voluma XC is one of a series of cosmetic injectable fillers from the Juvederm brand. This specific formulation is used to restore youthful volume, specifically to the cheek and chin. Ultimately, the goal of Voluma XC is to revitalize your appearance and create a fresh-faced, rested, and younger look.
How Does Juvederm Voluma XC Work?
Juvederm Voluma is formulated with hyaluronic acid, a naturally occurring chemical that gives your skin a hydrated, smooth, and healthy appearance. By replenishing hyaluronic in targeted areas, Juvederm fillers correct many of the various signs of aging.
What Does Juvederm Voluma XC Do?
There are many different Juvederm cosmetic fillers. Voluma XC is specifically FDA-approved for restoring volume in the cheeks and chin.
With Juvederm Voluma XC, you can:
Help "lift" sagging skin
Restore volume that has been depleted by age
Fill in wrinkles and fine lines
Improve the appearance of sagging jawlines or hollowed cheeks
Add fullness to the cheeks to accentuate natural features
Contour and define the areas around the cheeks for a more sculpted look
Support a dewier, more moisturized complexion
What are the Benefits of Juvederm Cheek Filler?
Juvederm fillers are FDA-approved for multiple uses.
You want a cosmetic filler that will deliver the benefits it promises, but you also want one that is safe. With Juvederm Voluma XC, you can have both.
Voluma XC is part of the Juvederm brand's FDA-approved series of dermal fillers. The FDA has specifically approved Juvederm Voluma XC for cheeks as a treatment to restore the youthful volume and fullness that decreases as we age. It is the only cosmetic filler of its kind to receive FDA approval, a process that requires extensive testing for safety and efficacy.
Juvederm fillers are made with hyaluronic acid, a chemical that already naturally occurs in your body.
Sometimes, fillers can end up with an unfair reputation as being "fake" or "unnatural" – when actually, many are formulated with incredibly natural ingredients. Juvederm fillers are made with hyaluronic acid, a naturally occurring chemical that supports skin elasticity, moisture, and tissue repair.
You already have hyaluronic acid in your body; however, production decreases over time. So, Juvederm helps replenish your natural supply to provide a "boost," subtly increasing volume while also increasing skin elasticity and collagen production. Essentially, Juvederm Voluma offers easily visible benefits, along with many that cannot necessarily be seen.
With Juvederm, you can look forward to virtually instant results.
One of the many advantages of cosmetic filler is being able to see a noticeable difference in your appearance within minutes of treatment. Right away, you can expect subtle changes, and the results will only continue to improve over the next month or so as collagen production increases.
This is one of the biggest differences between fillers, topical creams, and serums.
Juvederm Voluma is a long-lasting cosmetic treatment.
We are often asked, "How long does Juvederm cheek filler last?" Although many other injectable fillers last for less than a year, Juvederm has exceptional longevity. Juvederm Voluma results last for up to 24 months (2 years), with a quick touch-up recommended after 6 to 9 months.
The hyaluronic acid in Juvederm supports improved moisture.
Dry, dull skin is one of the many dreaded side effects of aging. As the natural production of hyaluronic acid decreases, you'll notice an increased dryness and sagging appearance.
Thanks to Juvederm, your skin gets a much-needed boost of hyaluronic acid, which helps contribute to the natural moisture balance. Your skin will be smoother and firmer and have a more youthful, dewier appearance.
It's a non-invasive anti-aging treatment that offers excellent results.
Not ready to go under the knife just yet? Surgical facelifts and other invasive procedures are no longer the only options for turning back the clock. Now, you can achieve extraordinary results with zero recoveries or downtime.
Juvederm and other fillers are administered via injection, so there is no need for incisions of any kind. The procedure itself is short and simple, and you can easily go about your day once it's finished.
You don't need to be worried about pain during filler injections.
Understandably, some people are nervous about the possible pain of getting fillers via injection. However, our patients report little to no discomfort.
Juvederm fillers contain lidocaine, a gentle anesthetic that will numb the area being treated. So, any discomfort you might otherwise feel will be completely taken care of.
There's no recovery needed for fillers.
If you were undergoing a traditional facelift, you would need to plan for a full-scale, post-surgery recovery process. And what's more, a facelift doesn't restore any of the lost volume! After a surgery such as a facelift, you'll typically spend upwards of 30 days in recovery and require prescription pain medication.
However, dermal fillers don't require any downtime at all. Plenty of people stop by for treatment on their lunch break or in between errands; that's how easy it is.
The cost of Juvederm is relatively affordable.
The expense is dramatically lower when you compare how much Juvederm costs to a surgical facelift. And yet, the results are outstanding.
Add that to the fact that, after cosmetic fillers, you won't be spending as much money on cosmetics and wrinkle-reducing creams. Investing in the right filler can save you time and money in the long run.
Learn More about Juvederm Filler in Miami
Are you searching for a safe, effective way to counteract the signs of aging? Injectable fillers are becoming an increasingly popular option and for a good reason. With a broad range of options to choose from, and a highly trained team of professionals, Arviv Medical Aesthetics makes it simple to find the perfect treatment to suit your beauty goals.
At our medical aesthetics office in Miami, Juvederm Voluma XC is just one of many cosmetic fillers to consider. Our skilled experts can help you determine the best filler for your needs, providing personalized guidance and a tailored treatment plan. Here, you can be confident that you will receive the highest standard of quality care and a relaxing, spa-like experience – because Arviv Medical Aesthetics is the best of both worlds.
For more information about Juvederm cheek fillers in Miami and a diverse selection of other aesthetic services, contact us to schedule a consultation today.
Featured Image: Sofia Zhuravetc/Shutterstock
Prices are subject to change and personalized prices will be provided upon consultation.