Call 305-340-9002 to schedule your consultation at our Miami office.
At our new Arviv Medical Aesthetics office in Miami, Dr. Tali Arviv works with each client to find the right injectables and fillers for the desired goal. Radiesse is one that delivers beautiful results.
What Is Radiesse®?
Radiesse® is an FDA-approved injectable dermal filler used for treating moderate to severe wrinkles and creases. This dermal filler increases the volume and fullness that diminish with age. It also promotes youthful elasticity to the skin. Radiesse treatments last approximately one year with infrequent touch ups.
Radiesse is a biocompatible synthetic of Calcium Hydroxylapatite that occurs naturally in the body. It stimulates the production of collagen and elastin where injected. Tiny spheres in the filler dissipate over time. After approximately three months, new collagen growth is stimulated.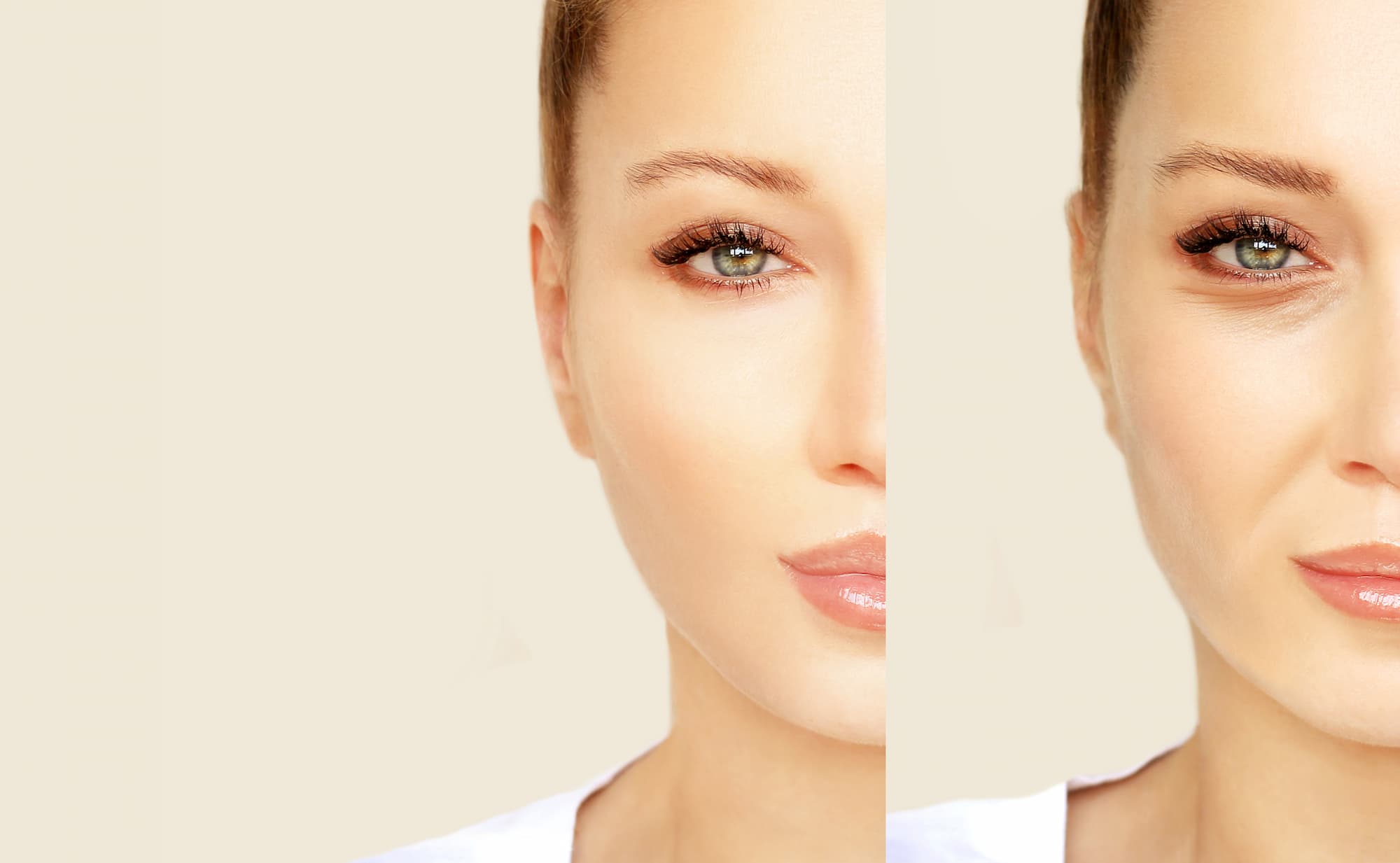 Types of Radiesse Treatments
Radiesse treatment is a versatile dermal filler used for a wide variety of issues. Types of treatments include but aren't limited to the following:
Facial lipoatrophy

Some vocal cord issues

Select oral and maxillofacial defects 

Scars from acne or injuries

Folding and sagging at the jawline

Increase volume in the face or hands

Reduce the prominence of veins and tendons in the hand

Wrinkles and lines such as

Smile lines

Marionette lines

Corners of the mouth

Across the chin 
Benefits of Radiesse®
Unfortunately, we can't stop the hands of time. However, with Radiesse, Dr. Aviv can rejuvenate the face and hands to essentially erase the years. Unfortunately, with time the skin loses the underlying volume in both bones and the natural fat pads that give the appearance of youth. That presents as sagging skin, hollowness, lines, and wrinkles.
Fillers like Radiesse are a solution to prompt the body to produce more collagen to replace the volume lost due to aging and other conditions affecting the underlying tissue. Radiesse does not cause the swelling or inflammation that can occur with other treatments. It can also be used safely and effectively in combination with other techniques like laser resurfacing and chemical peels. 
Who Is a Good Candidate for Radiesse®?
Though the FDA has determined that Radiesse is a safe and effective facial contouring treatment for most patients, it may not be the right one for some. You'll meet with Dr. Aviv to determine the best course of treatment for your particular needs. In general, it is recommended for those 35-60 years old who seek the following:
Eradicating or minimizing

Smile and frown lines

Marionette lines

Nasolabial folds

Shaping and definition of the
How Should I Prepare For Radiesse®?
When you meet with Dr. Aviv in your initial consultation, you'll discuss your goals, medical history, medications you take, and any allergies. Though allergic reactions to Radiesse are rare, the doctor will want to assess your risk factors. If you have any type of skin irritation, inflammation, or infections, you'll need to wait to receive Radiesse injections. Our goal is to have you happy, healthy, and glowing after your aesthetic procedure. 
How Is Radiesse® Administered?
Radiesse is administered by injection with a very fine gauge needle under the skin. You may have a local anesthetic to make the procedure more comfortable. The entire procedure takes anywhere from 15 minutes to an hour, depending upon the areas treated. You will see an immediate difference from the filler after treatment, but the real effects begin to emerge as the body produces collagen. Within approximately two to three weeks, you'll notice that lines and creases start to disappear. 
How Much Do Radiesse® Treatments Cost In Miami?
Arviv Medical Aesthetics is your solution for facial contouring and a host of other medical and aesthetic treatments in Miami. We strive to make our treatments achievable and affordable for most patients. Though prices are subject to change, the cost of Radiesse depends on patient needs. We take all major credit cards, and financing is available through CareCredit.
Working with Arviv Medical Aesthetics also provides several perks, including:
Earn 5% back on your purchases

Earn points by registering and submitting reviews

Refer a friend

Receive $10 in reward points per friend when they register and make a purchase

Your friend also receives a 10% discount on their first online purchase
Contact Arviv Medical Aesthetics for Radiesse Dermal Fillers in Miami
When you no longer feel confident in your own skin, let Arviv Medical Aesthetics help. Our experienced, talented, and friendly team of professionals combined with our wide range of leading-edge treatments have made our medspa one of the most popular and fastest-growing around. Visit our luxurious new medspa in Miami. Contact our midtown Miami office today for an appointment. 
Featured Image: Lado/Shutterstock
Prices are subject to change and personalized prices will be provided upon consultation.