Xeomin Injections in Miami, FL
When you want the blend of a medical office's safety and professional expertise with the luxury and elegance of a spa, Arviv Medical Aesthetics is the place for you. Our goal is to help people feel comfortable in their own skin, regardless of age, by erasing those irritating indicators of stress, age, and environment to reveal the youthful vitality. To do this, we are proud to announce that our Miami office is now offering Xeomin injections.
What Are Xeomin Injections?
Xeomin is a neuromodulator neurotoxin, similar to Botox. It is not a dermal filler that adds volume, but instead, it works by temporarily blocking nerve signals to muscles that pull the face into what is commonly called worry or frown lines. Xeomin contains the botulinum toxin products only, making it less likely to cause allergic reactions when compared with Botox and Dysport. In small doses, this botulinum toxin ingredient is known to be effective for other conditions such as movement disorders, sweating, and more.
As a cosmetic treatment, Miami Xeomin injections help to minimize or reverse signs of aging like crow's feet, wrinkles, frown lines, and more. It can be used around lips, forehead, and eyes. Essentially, it helps to smooth the areas that present the unwanted signs associated with aging that come from repetitive movement and expression, giving you a more relaxed, happy, and rejuvenated appearance.
What Are the Benefits?
Xeomin injections are ideal for combating the moderate to severe effects of time, sun, and environmental toxins that lead to the aging of the eyes. It works well on the following:
Brow wrinkles
Bunny lines
Crow's feet
Frown lines
Forehead lines
Who Is a Good Candidate?
Xeomin injections are good for anyone who has any signs of aging around the eyes or forehead. To make sure Xeomin lip injections are right for you, we'll set up a consultation so that you can discuss your issues, goals, and questions. The doctor will also ask about any previous treatments and whether you had any allergic reactions from them. You may be a good candidate if you have or have had any of the following:
Wrinkles, fine lines, or crow's feet
Allergic reactions to Botox or Dysport
Realistic expectations for the outcome
What Can I Expect?
Before your treatment, we will clean the area then inject the Xeomin. The number of injections and areas treated will be determined based on the individual's goals. While rare, side effects of Xeomin injections could include headache, dry eyes, neck pain, fatigue, swelling, bruising, pain, or redness at the injection site.
The entire treatment should be completed in less than 30 minutes. It takes a few days for the results to take effect; then, you'll start to notice the lines fading gradually as the muscles relax. The results last for an average of three to four months. After that time, it is generally safe to repeat the procedure.
Why Arviv Medical Aesthetics Is the Right Choice
Confidence is sexy. Our clients frequently report that one of their favorite results of our aesthetic treatments is the boost in confidence resulting from feeling better about their appearance. No matter how beautiful a person is to others, it's how they feel about themselves that affects what they see in the mirror. Our goal is to help everyone feel their absolute best and reflect the beauty within.
We love helping our clients in Miami, FL, and surrounding areas and look forward to serving you. When you are ready to roll back the hands of time, consider Xeomin Miami injections or one of our many other aesthetic treatments. Contact us today for an appointment at our Miami medspa.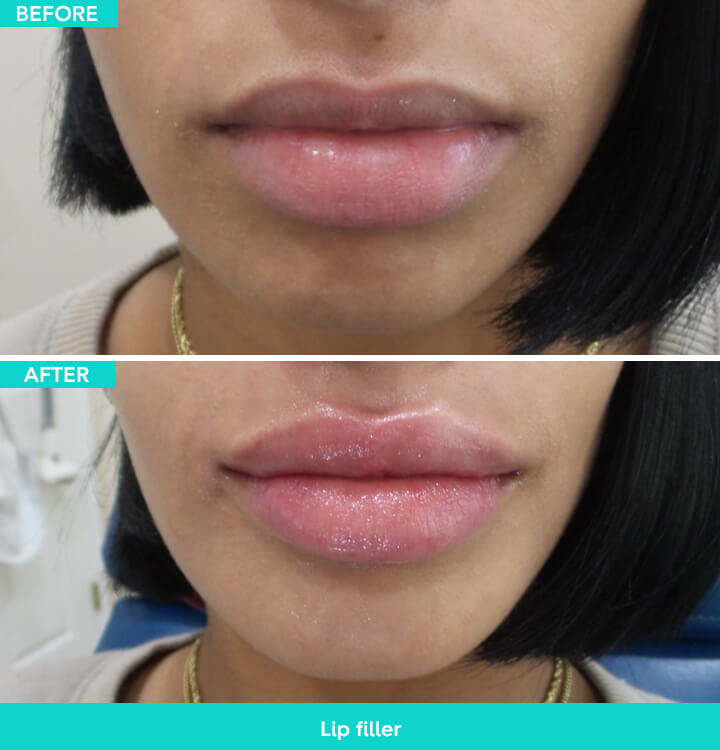 Prices are subject to change and personalized prices will be provided upon consultation.