Erbium Laser Resurfacing
Erbium laser resurfacing removes surface-level and moderately deep lines and wrinkles on the face, hands, neck, or chest. There is minimal burning of surrounding tissue and causes fewer side effects than other laser resurfacing machines. This laser is especially good for targeting active acne and targeting inflamed acne without affecting the surrounding tissue. It is also beneficial for acne scarring by stimulating collagen, thereby filling in the indentations and smoothing the skin.
Erbium laser skin resurfacing precisely ablates the outermost layer of the skin for smoother and younger-looking skin and activates collagen to fill in the scars. At the same time, it has a shrinking effect, closing large pores. This procedure is an outpatient procedure and numbing cream is typically used before treatment. If you have a darker skin tone, erbium laser resurfacing may work better for you. Contact the experts at
Arviv Medical Aesthetics
in Ocala, Florida today!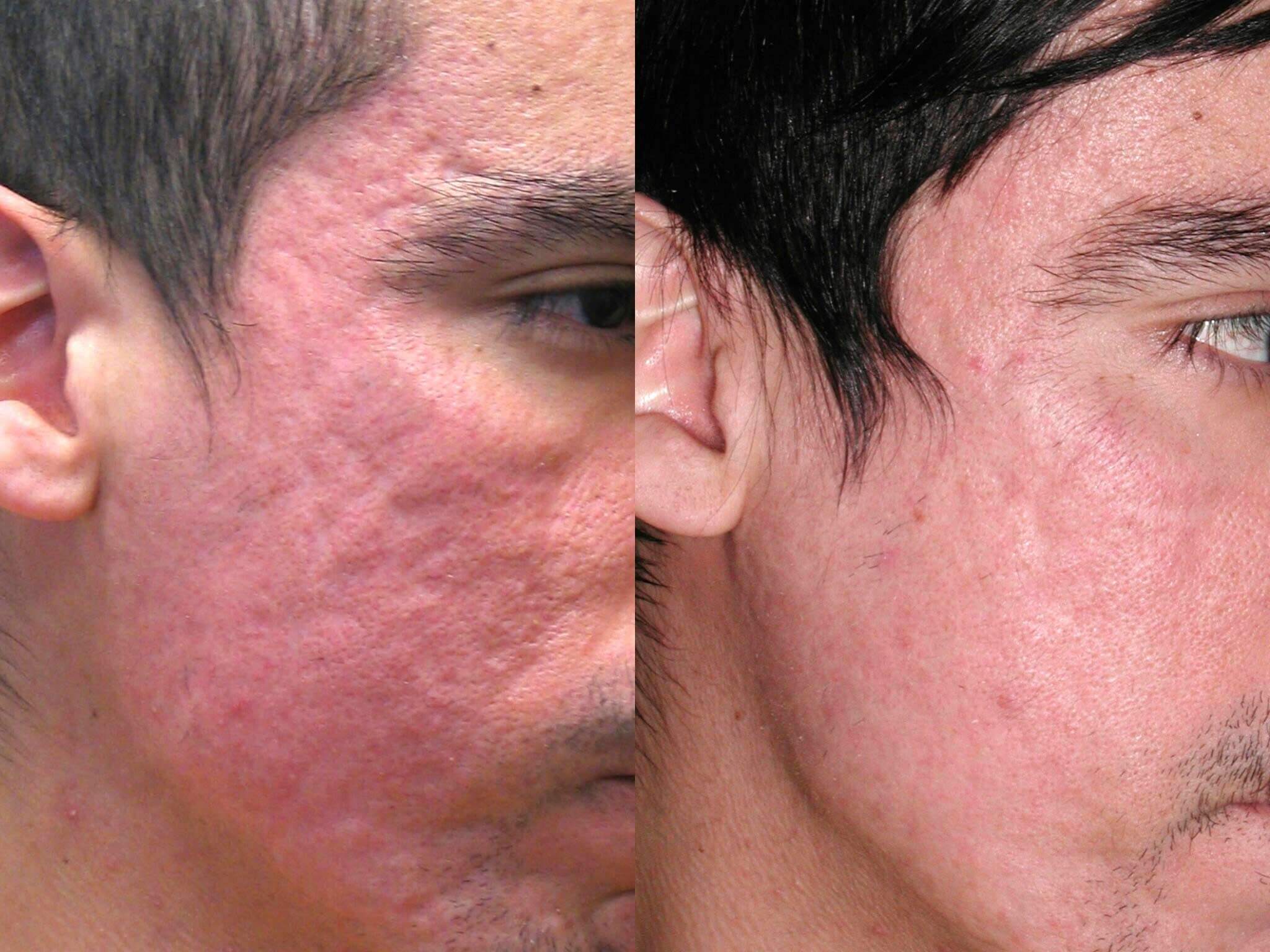 SKIN RESURFACING INSTRUCTIONS
 PRE-TREATMENT INSTRUCTIONS
Stop all photosensitive drugs such as antibiotics and no Accutane 6 months prior, and Retin-A, Tretinoin or other Vitamin A products 1 week prior.
No aspirin or alcohol 7-10 days prior to treatment.
Start applying hydroquinone, if instructed, one month prior to treatment.
Avoid skin care products/topicals containing salicylic acid, glycolic acid, and lactic acid 1 week prior.
Starting 1 to 2 weeks prior to treatment, increase water intake to 6-8 glasses per day.
Avoid the sun 2 weeks before treatment.
For patients that get cold sores, an antiviral medication such as Acyclovir 400 mg may be prescribed twice daily for 7 days. Start one day prior to the procedure.
If you are tanned or have a darker skin type, a bleaching regimen may be started 4-6 weeks before treatment.
RECENTLY TANNED SKIN CANNOT BE TREATED! If treated within 2 weeks of active (natural sunlight or tanning booth) tanning, you may develop hypopigmentation (white spots) and this may not clear for 2-3 months or more.
The use of self-tanning skin care products must be discontinued one week before treatment. Any residual self-tanner must be removed prior to treatment.
 DAY OF INSTRUCTIONS
On treatment day, you should wear comfortable clothes and shoes. If your face or neck is being treated, wear a button down shirt and bring a hat that provides protection after the treatment.
Do not wear makeup/mascara/eyeliner, lipstick.
You should not wear earrings or any jewelry on treatment day. If you wear contacts, do not wear them on treatment day; bring your eyeglasses instead.
Take Tylenol 500-650 mg if your medical history allows 1 hour before treatment.
 POST- TREATMENT INSTRUCTIONS
A fan, ice pack, or cold compress may alleviate the initial burning/hot sensation which usually lasts 1 hour.
A stinging sensation may last up to 72 hours. If the sensation is too uncomfortable, silver sulfadiazine will alleviate the symptoms.
The treatment area should be cared for delicately until healing is complete. Care should be taken to prevent additional trauma to the treated area for the first 4 to 7 days following treatment.
Post-treatment moist wound healing with soaks and topical ointment (i.e., Aquaphor or A&D ointment) is recommended for at least 3 days and up to 7-10 days in some circumstances.
Use simple soap cleansers without exfoliators or beads. (i.e., Cetaphil or Dove), followed by a moisturizer.
Edema WILL occur and peak at 2-3 days typically.
Avoid the sun 4-6 weeks after treatment until your physician allows it.
Use Sunblock (> 30 SPF) on a regular basis and wear a hat to protect your skin.
Avoid use of makeup during the first 5 days post-treatment. Once the skin heals, you can apply oil-free makeup to minimize redness, which usually fades in 2 to 3 months.
Following treatment, excessive perspiration to the treated area may cause tissue disruption. Physical exercise (aerobics, yard work, sports activities) should be discontinued for 7 days to reduce the risk of infection and discomfort.
Avoid scratching or peeling any scabs to minimize any scarring and preventing any infection.
We recommend using fresh pillowcases and sheets during your 1st week of downtime.
Healing should take 5 to 21 days, depending on the condition that was treated.
You may experience burning or stinging up to 72 hours after treatment. A fan, ice pack, or cold compresses may help after treatment.
You may experience itching after treatment. Hydrocortisone cream may help.
Three to seven days after treatment, your skin should become dry and peel.
You can resume your regular skin care program after one week except for Retin-A or Retinol products but you can use them 10-14 days or when skin is no longer pink.
Shaving, if applicable, can be resumed once you feel comfortable but be careful water is not too hot.
Day 1-2
Use cleanser
Apply ointment (Laser Guard)
Day 3-5
Use cleanser
Apply hydrocortisone
Apply ointment (Laser Guard)
Put on sunscreen
**Prices are subject to change and personalized prices will be provided upon consultation.