At Arviv Medical Aesthetics, we want every patient to feel beautiful, confident, and empowered. With our dermal filler solution, Juvederm® Voluma™ in Ocala, FL, you are given the answer to age-related volume issues in the cheeks and chin, as well as other issues such as lines and wrinkles. Our medical spa gives you the luxurious experience of the spa with the clinical capabilities and safety measures the medical field requires. With a positive experience unlike any other, you'll walk out of our medical spa feeling revived and rejuvenated.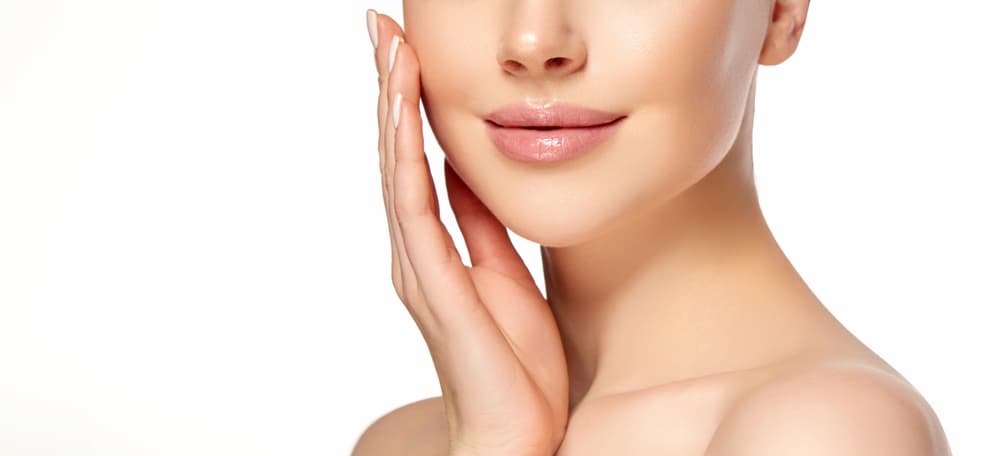 What Is JUVÉDERM® VOLUMA™?
Juvederm® Voluma™ is a dermal filler that is cosmetically injected into your skin. Approved by the FDA to restore healthy, youthful cheek and chin contours, the injectable filler is created with hyaluronic acid. This is a material naturally produced by your body, making it a safer solution than other procedures in Ocala, FL. There are a few different products and procedures available:
Juvederm® Vollure XC

– Softening lines with subtle volume around the nose and mouth

Juvederm® Voluma™ XC

– Adding volume to the cheeks and chin after age-related volume loss

Juvederm® Ultra XC

– Making the lips plump and full while also correcting moderate to severe lines surrounding the mouth

Juvederm® Volbella XC

– Adding subtle lip volume and softening vertical lip lines

Restylane-L®

– Correcting wrinkles and folds that are moderate to severe, as well as improving the lips

Restylane® Lyft

– Injecting deep into the tissues to correct moderate to severe wrinkles in the face, including nasolabial folds

Restylane® Kysse

– Augmenting the lips and correcting wrinkles of the upper perioral

Restylane® Refyne

– Correcting moderate to severe wrinkles of the face that include marionette lines and nasolabial folds

Restylane® Defyne

– Filling in wrinkles and folds with deep facial tissue injection
JUVÉDERM® VOLUMA™ Candidates
Juvederm® Voluma™ is approved for a wide range of candidates. Patients in their 20s, 30s, 40s, 50s, and 60s often come to us for our minimally-invasive procedure, so their faces are volumized and rejuvenated. If you're wondering whether you're a candidate, consider the following:
Do you have fine lines or wrinkles on your face?

Are there certain areas of your face that you want to add volume to?

Is your facial skin loose or sagging?
If you can answer "yes" to one or more of these questions, you could be the right candidate. You should also have realistic expectations when it comes to dermal fillers. During your consultation, we can discuss what those expectations should be as we determine whether you're going to go ahead with treatment. 
JUVÉDERM® VOLUMA™ Procedure
At Arviv Medical Aesthetics in Ocala, FL, the Juvederm® Voluma™ procedure is simple. First, we ensure you are comfortable, so you have a positive experience. Next, we carefully and methodically inject the filler into the soft tissues of your face using a needle. You will require multiple injections in most cases, and the procedure lasts from 30 to 45 minutes.
How Does Juvederm Work?
Dermal fillers are meant to lift your skin, adding volume that makes your face look naturally plump as it should. In your body, hyaluronic acid, elastin, and collagen are naturally created. They each play a role in the hydration and suppleness of your skin. As you age, the production of these compounds decreases. Our injections introduce the compounds back into the face where the skin has sunk due to a lack of them. 
Schedule Your Juvederm Voluma Treatment in Ocala
At Arviv Medical Aesthetics, we compassionately care for patients who have experienced volume loss in the face. With our Juvederm® Voluma™ injections, you will begin to get that youthful look and feeling back again. Contact us today in Ocala, FL, at 813-855-0111 to schedule your consultation or your appointment for treatment.
Featured Image: Sofia Zhuravetc/Shutterstock
Prices are subject to change and personalized prices will be provided upon consultation.