If you're interested in receiving a Juvederm treatment for yourself, working with us at Arviv Medical Aesthetics is the best step you could take.
Over the years, the skin naturally loses volume. This is especially true for facial skin, your body's thinnest skin. Investing in a Juvederm treatment in Tampa is one of the best ways to smooth out unwanted lines and wrinkles that result from this loss in volume, plump up key areas of your skin, and contour your cheeks to get the young, vibrant look you've always wanted. Juvederm is the number one dermal filler in the world and offers a number of different products to get you the results you really want.
What is Juvederm?
Juvederm is not a surgical procedure. Juvederm is a dermal filler, which is a gel-like substance that is injected beneath the skin to create a new volume where old volume has worn away. This plumps up skin from the inside out, easing the appearance of lines and creating a fuller look by enhancing the contour of the face. Hyaluronic Acid (HA) is the chief component in Juvederm dermal fillers. HA is a substance that occurs naturally in the body, especially around the thinnest areas of skin around the eyes and in connective tissue.
How Does Juvederm Work?
The Juvederm formula is injected below the skin in the specified area. Once there, the hyaluronic acid works to retain moisture and plump up the surface of the skin, addressing the issue of lost elasticity from the inside. The procedure is done without incisions and only involves an injection.
What are the Benefits of Juvederm?
There's a reason why Juvederm is the top dermal filler around the world. It comes with a whole host of benefits, including:
A more natural, smoother look than non-organic fillers
Minimally invasive to keep pain and recovery time low
Minimal discomfort during the procedure
The process is entirely reversible
The procedure can be completed in as little as 15 minutes
Results are immediate
No downtime required after the procedure
What Can You Expect From the Procedure?
Though the Juvederm formula itself includes the anesthetic lidocaine, your doctor may decide to use an additional topical cream to make the injection as smooth and painless as possible. Juvederm is then injected slowly into the treatment area. After the injection, your doctor will gently massage the formula into place to ensure its distributed evenly. Then, you're done. The process generally lasts as little as 15 minutes from start to finish.
Why Get Juvederm with Arviv Medical Aesthetics in Tampa?
If you're interested in receiving a Juvederm treatment for yourself, working with us at Arviv Medical Aesthetics is the best step you could take. Our team is full of experienced professionals who specialize in aesthetics and who know how to treat our customers with respect throughout the procedure. This team is led by Dr. Tali Arviv, who has over a decade of experience in laser-technology and specializes in aesthetic procedures.
Contact us to learn more about the Juvederm cost and procedure and to get more information on how we can offer an experience like no other in the Tampa area.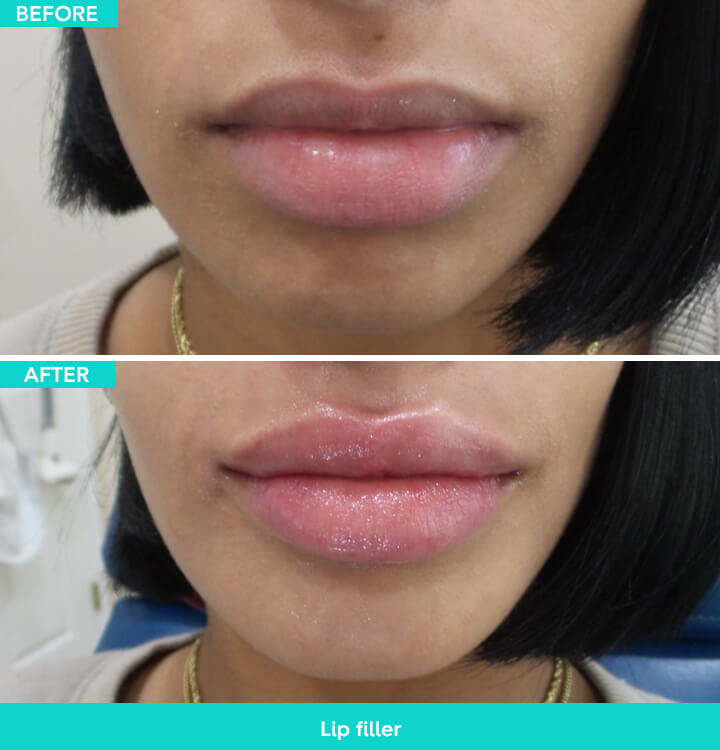 Prices are subject to change and personalized prices will be provided upon consultation.
PRE-TREATMENT INSTRUCTIONS
Notify us of any products containing aspirin or ibuprofen Coumadin, Warfarin, Lovenox, Plavix, Pletal, Ticlid, Trental and Vitamin E prior to treatment with Nerve Blockers in order to minimize any chance of bruising. You may be asked to hold off on taking these.
Sunburned skin is difficult to treat so avoid exposure to the sun.
You may take Arnica with Bromelain before and after treatment to help with bruising and inflammation. We offer it in our office.
DERMAL FILLERS POST-TREATMENT INSTRUCTIONS
Avoid excessive heat such as saunas, hot showers, the hot sun or cooking over a hot stove. This may cause the blood vessels to dilate and cause more bleeding and bruising.
Avoid strenuous exercise after the procedure. This may raise your blood pressure and pulse causing more bruising and swelling.
Avoid direct sunlight for prolonged periods of time. Wear sunblock to protect your skin. Sunlight may cause permanent discoloration after bruising.
Avoid drinking alcohol for 24 hours after treatment. Alcohol may cause the blood vessels to dilate and cause more bruising.
Avoid taking Advil, Vitamin E, Ginger, Ginko, Bilboa, Ginseng, and Garlic for 2 weeks after the procedure since this may increase the risk of bruising. You may shower and do most other regular daily activities.
You may apply makeup after the procedure.
You may apply cold compresses to the treatment sites to reduce swelling and bruising.
We recommend Arnica Montana pills or gel to prevent bruising.
Note that any bumps or marks from the extremely small needle sticks will go away within a few hours. Bruising and swelling are common. If you do develop a bruise it will resolve like any other bruise up to two weeks. There is occasionally some mild pain, swelling, itching, or redness at the site of injection similar to most other injections. Redness may last for 1-2 days, rarely longer.
 BOTOX/XEOMIN/DYSPORT (NERVE BLOCKERS) POST-TREATMENT INSTRUCTIONS
After treatment, you must remain upright for 4 hours. Keep your head as erect as possible during this time and avoid bending down/lying down.
Try to exercise your treated muscles for 1-2 hours after treatment (e.g., practice frowning, raising your eyebrows, or squinting). This helps to work the Nerve Blocker into your muscles. Although this is thought to help, it will NOT impact your treatment negatively if you forget to do this.
For six hours after treatment, do not rub the injection sites, do not exercise, do not wear a hat or a headband, and do not wash or style your hair.
Be assured that any tiny bumps or marks will go away within a few hours. If you need to apply make-up within 4 hours after your treatment, only use a GENTLE touch to avoid rubbing the treated area.
The results of your treatment may take up to 14 days to take full effect. Please wait until the 14 days have passed before assessing if you are pleased with the result.